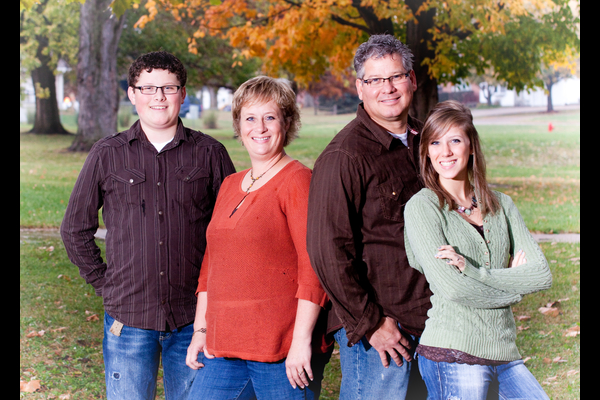 Pastor Tim & Tami Leathers
Pastor Tim and Tami and the kids came to Wilton in June of 2002. It has been a great adventure to see God do incredible things in and through the people of this incredible church. We have seen the church grow to be a "light house on a hill" shining the good news of Jesus Christ and His love. Heartland Fellowship has gone through many transitions and was started over 30 years ago. Pastor Tim and Tami come with over 22 years of full-time ministry. Pastor Tim graduated from Evangel College in Springfield, Missouri in 1986 and has been in full time Youth Ministry since 1984. Tami is a school teacher at Cornerstone Christian School in Wilton teaching a combined class of 3rd, 4th, and 5th graders. Ryan is a student at Wilton Elementary School ans is in 8th Junior High. Abbi is in 10th grade at Wilton High school. We are very excited about the future of Heartland Fellowship Church and every week we are seeing new people come to be a part of a live and exciting church.
Pastor Tim is also the Chief of Police for the City of Wilton, Iowa.
What a privilage to serve not only as the Pastor of Heartland Fellowship Church, but I have the great privilage to serve as the Chief of Police of the City of Wilton. Everyday is a new adventure where I get to be with the people of Wilton and serve them in a different way than just the pastor of one of the greatest churches in the Wilton area. It's a great combination and it's all about serving people.

Pastor Daniel & Lisa Kipper
Youth Ministers
Pastor Daniel and Lisa Kipper are HFC's ministers to youth. They have a heart for teenagers and desire to see young people grow in their relationship to Jesus Christ. Their ministries at HFC include Cross.eyed Youth Ministries which meet on Sunday nigts at 6:00 p.m. and The Crossing Youth Hangout which meets on Friday nights from 7:00 p.m. to 10:00 p.m.